Client Feedback
Results speak for themselves, but they don't always tell the whole story. Hear from previous clients to learn about how The Twin Team was able to help them with their real estate needs.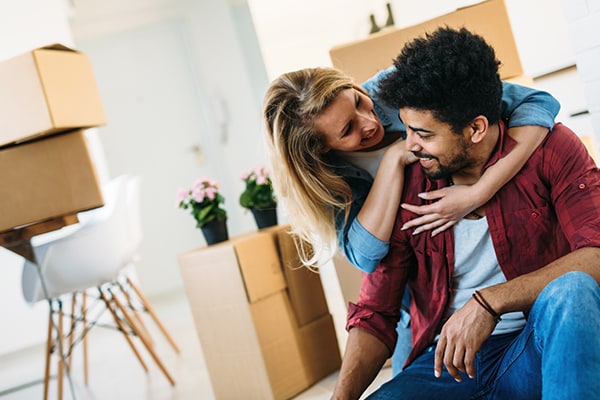 Diana was a perfect example of efficiency. She came with all the information I would need to make an informed decision and had all aspects, for the sale, lined up in no time. I was spared the agony of open houses as the house was sold within days of listing. I appreciate all of Diana's attention to details and her care for me at this tender time in my life, as a recent widow. She worked to make this transition as painless as possible.

I chose well and will recommend Diana to anyone who asks and wish her all the best in her career.
Moving Day!

Doug and I would like to say a HUGE THANK YOU to the Twin Team! Elaine sold us Keenan 12 Years ago. We loved our time in this Old doll💕

Diana, Chris and Elaine have gone above and beyond to help us transition to our next phase. They brought their own balcony furniture to stage our porch; helped us pack (because of the quick closing date); brought us dinner and a thoughtful gift including professional photos of Cooper that were taken when shooting the house photos. Precious.

You are a Class Act and we love you!
We were thrilled with the service we received! Diana and Chris were so patient, responsive and provided amazing advice throughout the process. They went above and beyond to help us and were so gracious with their time. We will miss not seeing them now that we have a new home as it feels like they became part of our extended family. It was obvious they always had our best interests at heart.
Elaine made purchasing our home a great overall experience. When we found the house we wanted, Elaine guided us through the negotiation process, never pressuring us and was always supportive of our decisions.

Elaine Taggart truly is what other real estate agents claim to be.
I have worked with Elaine and Diana for over 7 years having bought and sold several homes with them. I have very much appreciated their professionalism and knowledge of the market. I have recommended them to a number of friends and colleagues and all have had similar service. They have always been able to strike that wonderful balance between providing direction and encouragement while ensuring that I was comfortable with all steps along the way.

Whether a veteran homeowner or a first time home buyer I would strongly recommend Elaine and Diana as a truly customer focused team that can make the home buying/selling experience a positive one
Dear Diana,

I just wanted to take a moment to thank you for your time and efforts as my realtor.

I really did not think it would happen so easily and quickly as it did. First of all, you set me up with a great mortgage broker who let me know what I was able to qualify for. Then, as quickly as I told you what I was looking for we were on our way to showings. You were patient and knowledgeable and now I am in a place that I love!

I would gladly recommend you to anyone I know who is in the market.
The Twin Team is simply the best. Diana and Chris helped us prepare our Westboro house for sale, showcase and market it, then navigate the offers and counter-offers with knowledge, patience and humour. Once our house sold, they helped us find and buy the perfect condo.

If you want to work with realtors who are honest, diligent, extremely knowledgeable and truly listen to clients, we highly recommend The Twin Team.
I want to thank you and all the Twin Team for being so responsive and helpful. It was the kind of low pressure, but helpful, and timely sales service that I would use and recommend again as well as to friends. It wasn't until this purchase and experience that I realized there was a huge gap between professional and not nearly so professional sales representation in Ottawa in the real estate market.

For that I truly thank you.
It was obvious to me working with Elaine over the many months it took to find the perfect house for my needs, that she has the interest of her client in mind at all times and truly enjoys working with people so that they can get the house of their dreams.
From the bottom of our hearts, we want to thank you for the grueling hours you spent working with us, encouraging us, and providing us with the best real estate service any team could have provided!

We are so happy that it's all over and are enjoying our new home immensely!
Thank you so much for being our guides in navigating selling and buying our new house. We appreciate your expertise and advise and are so happy to have it all work out!
I just wanted to send a quick note to thank you to you and your team for the quick sale of my mom's apartment.  The timing of how everything happened seemed to be ideal.  She got slightly more than asking, the closing was exceptionally quick, we were able to sell 95% of her furniture within a week or two, and she is now in her new retirement home.  We also had the opportunity to bring her own furniture into her new home just before they went on lock down. There was an angel looking out for her and we thank you all for being so professional, compassionate and efficient.